Looking After Your Mental Health During The Coronavirus Outbreak
As we navigate through these difficult times where millions of people and communities are being affected by the COVID-19 outbreak, Life n Living has extended its commitment and support to every individual that has concerns or worries. We are here to address your emotional and mental health needs. We will help you foster positive feelings and provide outstanding online counselling at the comfort of your home, using internet-based conferencing software.
In a time of upheaval and uncertainty, our counsellors aim to create a safe environment that is free from criticism, judgment, and guilt. We offer compassion, kindness, safety and confidentiality away from the daily onslaught. Life n Living's therapy sessions have been designed to help you find support, insight, and new strategies to sail through this phase with ease.
Try to form new habits to cope with this pandemic better!
COVID-19 is certainly the ultimate disruptor of our times, reshaping family dynamics, work lives, and finances. There is no certainty of its end. No one really knows how infectious it is. And dealing with all of such issues at once may cause psychological and emotional stress.
Stay informed—but don't obsessively check the news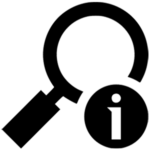 One of the ways of managing COVID-19-related anxiety is to reduce how much attention you pay to the problem. It is believed that the perceptions of the occurrence of negative events, such as being infected by the virus, are influenced heavily by what we hear and see in the news. It is best to not binge-watch news. Rather, make sure you consume news about the pandemic in moderation.
Focus on the things you can control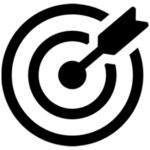 You cannot control the virus, nor can you control the reckless behavior of fellow citizens. But you can certainly take personal responsibility. Get your facts right and take reasonable precautions. Wash the groceries as soon as you get them from the market, stop calling your help to clean the house, maintain social distancing, if you are above sixty then make sure you remain isolated from the outside world, wash your hands regularly but not excessively so.
If you just focus on things you have control over, you will see a lot of your stress coming down.
Stay connected—even when physically isolated
Make use of the technology (Skype, FaceTime, WhatsApp, etc.) to meet up virtually with your loved ones. In case your children are missing their school friends or friends from the block, work out a plan with other parents and arrange a virtual play time.
If you're not very fond of technology, a simple phone call is enough to feel connected to the people you love.
Take care of your body and spirit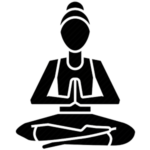 Since you will have to stay home, make sure you maintain a healthy lifestyle. Exercise regularly and try to keep your senses calm by incorporating mediation in your daily routine. Meditation or simple yoga practices help rejuvenate your body, mind and spirit, keeping your mental health in check.
Try not to make assumptions

The 24/7 media coverage of COVID-19 is making it seem like the viral infection is omnipresent, you must remember that it is not omnipresent in your life. You must stop assuming things by listening to sensationalized news. It is important to take precautionary measures as directed by the government and WHO, but do not get anxious by what is said in the media.
Managing your mental health while in self-isolation or quarantine

There are numerous ways through which you can manage to keep your mind healthy during these hard times. As mentioned above, daily meditation and yoga can help calm a restless mind. However, if this does not work, watch a happy movie, indulge in a fun hobby, or read positive articles on mental health and stress management. You'll feel better instantly.
Seek Support

There is nothing like seeking help from a professional counsellor, who can provide you with a range of solutions according to your personal situation to ensure your emotional and psychological wellbeing. Online therapy via Skype, or telephone is being utilized to deliver mental health care with great results in both children and adults.
This world is resolutely battling a deadly pandemic and the unprecedented lockdown has certainly magnified the fear and stress among people. However, by breaking stress causing habits and seeking professional counselling we can fight the battle within!