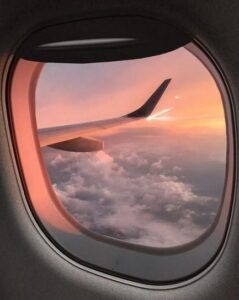 When you question people as to what they want to do when they are all settled, most of the time, you will hear, "oh, I would love to travel" they feel it is for fun; however, there are more subconscious reasons as to why we love travelling – It is proven that travelling can improve our mental health by Helping us to feel calm as we can taking time off from work or school and also to see new places dismisses the stress you have been holding in your mind. Relieving the tension and stress of your work life lets your mind relax and heal.
There are hundreds of countries with different views and sights. We can indulge ourselves with peaceful joy. We have nature all around us, from our garden to the vineyards of Tuscany. After a long year, we are so quick to escape our hectic lives and run to an exotic country where the beaches and sunsets are photo-worthy, and the food is fancy, only to retire to our rooms at almost the same rate at which we do at home. Generally, we need fresh air after the day, and perhaps after a stressful week, we sit in the garden and look at nature. Why are we so quick to run somewhere else?
Experiencing the Unknown – most people are petrified of this, but why? What is so scary is stepping out of our comfort zones and getting closer to nature, more than nature—getting closer to ourselves. Our energy is projected off the top of our head – the crown – and allows us to feel as more than a body but the internal parts of us, our soul.
The cultures we see around us enhance our knowledge no different than in our workspace of various people from different backgrounds; what makes this so different?
Open Mindedness helps us genuinely feel unobstructed and liberated to enjoy what we must aim to experience without desire. We want to travel; We want to enjoy, but what if it is more of a need than we think it is…
We need travelling and exposure to nurture our soul like we encourage our emotions – the more we do it, the more experienced we feel, elevating us to the point where we have seen it all to a point where we are looking at a globe, and the details of our journey pour out onto it. We feel god-like and think, 'I have been all over the world. The happiness we feel when we believe this boosts us by focusing on positive things and reducing our negative thinking. Travel is for passion, and Travelling is for the soul.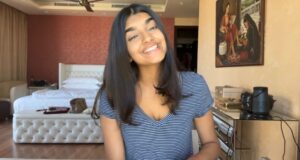 Ruha Vaikunta
Comments
comments