Vrindavan has an ancient past, associated with Hindu culture and history; and was established in the 16th and 17th centuries due to an explicit treaty between Muslims and Hindu Emperors and is an important Hindu pilgrimage site for a long time. The Yamuna is one of the holiest rivers in Hinduism. The Yamuna is only second to the Ganges (Ganga), the most sacred river in Hinduism. Her confluence with the Ganges and the mythical Saraswati River is called Triveni Sangam, which is a very holy pilgrimage spot. In contemporary times, Vallabhacharya, aged eleven, visited Vrindavan. Later, he performed three pilgrimages of India barefoot, giving discourses on Bhagavad Gita at 84 places. These 84 places are known as Pushtimarg Baithak and, since then, are the places of pilgrimage. Yet, he stayed in Vrindavan for four months each year. Vrindavan thus heavily influenced his formation of Pushtimarg.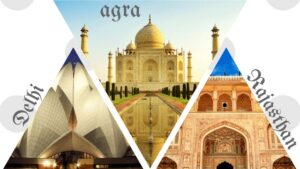 The essence of Vrindavan was lost over time until the 16th century when it was rediscovered by Chaitanya Mahaprabhu. In 1515, Chaitanya Mahaprabhu visited Vrindavana to locate the lost holy places associated with Krishna's life. In the last 250 years, the extensive forests of Vrindavan have been subjected to urbanization, first by local Rajas and in recent decades by apartment developers. The forest cover has been whittled away to only a few remaining spots, and the local wildlife, including peacocks, cows, monkeys, and a variety of bird species, has been virtually eliminated. Vrindavan, the land of Radharani and the city of temples (mandirs), has about 5500 temples to showcase the pastimes of Radha and Krishna. Vrindavan is also known as the "city of widows" due to the many widows who move into the town and surrounding area after losing their husbands.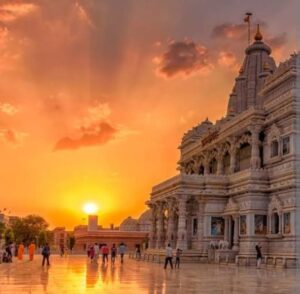 There are an estimated 15,000 to 20,000 widows. The widows come from the states of west Bengal, Assam and Odisha. Many spend time singing bhajan hymns at bhajan ashrams. Guild of Service organization was formed to assist these deprived women and children. According to a survey report prepared by the government, several homes are run by the government and different NGOs for widows. Rajasthan is famous for its prestigious past and its various customs and traditions. It is the Land of The Kings; over the years, it has been ruled by multiple kings, including the Rajput, Marathas and even Muslim rulers. Rajasthan people treat their guests well; most people in Rajasthan are involved in tourism-related jobs. Rajasthan's dances include Chang, Ghoomer, Bhopa, Anjali, and Kathipuli. Groomer dance originated in Udaipur and has gained international recognition and appreciation.
Folk songs are usually for specific purposes like weddings or birth or were passed to tell a story of bravery or a romantic tale. They use many traditional instruments, including Sarangi, Kamayach, Dhols, Shenhai, and Been.
Rajasthani food is known for its various spices and also its sweetness. Rajasthan is most famous for Dalbati. It is also renowned for Kachori.
Ghewar and Gheriya are some delectable sweet dishes from Mewar, available in most restaurants in Rajasthan.
The architectural style in Rajasthan is as diverse as its people. The Jain temple in Ranakpur was built in the 15th century.
The style of architecture is Maru-Gurjara Architecture (techniques that include various structures and shapes). The Umaid Bhavan Palace in Jodhpur is an architecture of Beaux Arts style and a blend of eastern and western architectural styles. The fort contains several gates, Jain temples, and Havelis and is a world heritage site by UNESCO.
Most residents of Rajasthan are Hindus (mainly Vaishnavas), Muslims, and Jains. Various temples are important pilgrim sites like the Lodrakar and Ranakpur Jain Temple, Jagdish temple, etc.
Rajasthani, beautiful carpets, garments, and jewellery are all made by the local people. Rajasthani people use camel leather to create journals, shoes, and bags.
Camels are commonly found in Rajasthan, which are meant to survive conditions of scarcity of water, extreme winds, heat, and cold due to their biology. Camel fairs occur annually in Bikaner, Pushkar, and other regions.
Various events and competitions are carried out for fun, like camel races and camel dances, usually held for two days.
The women wear sarees with the 'odhni' covering their heads as a sign of respect. The men wear dhotis and kurtas with a headgear called pagri or safah. The designs on their clothing are either embroidered or dotted.
The material of the dress is usually cotton and even silk for women.
The language of Rajasthan – Rajasthan depends majorly on income earned via tourism. Therefore, most people have learned English or Hindi or perhaps both to be able to communicate with travellers. Some dialects originating from Rajasthan include Marwari, Malvi, Melati, and Jaipuri / Dhundari, of which the most famous is Marwari.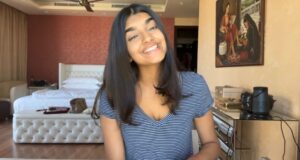 Ruha Vaikunta
Comments
comments