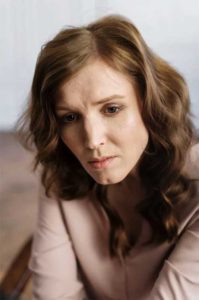 Everyone faces mental and psychological problems. In most cases, we are able to overcome the problems and go on with our normal lives. However, some issues are beyond any individual's ability to deal with on his or her own. This is when counselling is needed. An experienced and professional counsellor will be able to support and guide you to solutions to the problems you face and will help you return to the kind of life and mental/emotional stability you want, either for yourself or for a relationship you are in. The key to successful counselling is to find the right counsellor. The advent of online counselling has made finding counselling resources easy, but finding one that is right for you is another matter. If you are looking for the best online counselling, this is how you should go about it.
Accept the fact that you are facing problems that you cannot deal with on your own. If talking to friends, loved ones and people you trust has not helped understand that professional counselling is needed.
Once you have decided to get help, be prepared to be open and honest with the counsellor because open communication is key to counselling success.
There will often be issues you are embarrassed to talk about. This is normal but you will have to overcome this with the counsellor's help – if the counsellor does not know the problems you face, the help you get will not be as effective as it should be.
The critical factor is, therefore, finding a counsellor you trust and are comfortable with. This is where the qualifications and experience of the counsellor are important. A professional counsellor will know how to put you at ease and gain your trust – a trust that will never be betrayed. Once you have that level of trust and communication, a major hurdle in the counselling process has been overcome.
Be ready to accept the inputs you receive from the counsellor, even if they are not to your liking. Counselling aims to accept reality to find ways to move ahead and this may, at times, mean hearing what you do not like. Accept the inputs and discuss any concerns or disagreements with the counsellor.
Follow the advice you receive. If you find that it is causing problems for you or is not within your capabilities, tell the counsellor about the problems you face so that another course of action can be tried.
If you are going for relationship counselling, both people in the relationship must accept the need for counselling. You and your significant other may not agree on many matters, including the need for counselling, but you should both be open to giving it a try to salvage and repair your relationship.
Counselling is not always a smooth process – there will often be bumps on the way. If you feel that things are not going the way they should or the strategies the counsellor has advised you to follow are not working, inform the counsellor so that the obstacles can be freely discussed and solutions found.
Do not expect miracles. If the problems you face could be dealt with in a day, you would not need counselling. Be patient – slow and steady progress is often better than a rapid one.
If you follow the tips given here, you can expect a good outcome to your counselling. The quality of the counselling you receive is, of course, most vital. The best results, in terms of bringing your life back to a place where you are happy and at peace will only come when you are receiving the very best online counselling from a reputed and experienced professional counselling organization.