The screaming lane of judgments by parents and elders in the society is placing the image of youth as irresponsible, erratic, impulsive, valueless, cyber crazy, prone to attention deficit disorder, no motivation, depressed, anchorless. Well, there are many more attributes but I guess we need the help of the youth to get their perspective before we move forward.
I managed to speak to few youngsters between the age group of 16 to 20.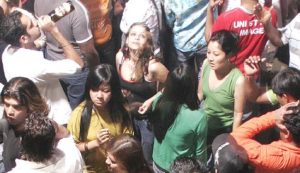 The schools and colleges who are supposed to be exposing them to counselling tried to block me from speaking to them but I still managed to reach out to those youngsters who are made to feel hopeless by the society. "Why am I irresponsible" asked one boy with total disgust. 'I am always spoon fed at home, they don't want me to grow up. Parents micro manage our lives, there is no breathing space; we are ready to confide in them but they are shocked at everything we do and very judgmental about our thoughts.
When parents take care of everything for us, buy us whatever we need even without asking for it; there is nothing to look forward to in life. Value should be taught by demonstrating what you preach. Parents expect best results from us in college, nothing wrong; are they doing their duty as parents by staying home to listen to our mind when we need them? They are anxious and stressed about us; that may not work as we have our capacity and mind sets.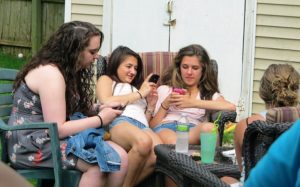 Another boy ' We are caught in cyber bubble as the whole environment is caught in the web, how can we feel isolated?
What should we do as parents?
Help us learn the value of the values. I find my mother and father are involved with their smart phones doing office work on the dining table and very seldom they have time to pay attention to our thoughts. I turn back to my Ipad and feel happy to communicate with the machines, they don't judge me".
I asked a few students about 'Why do they spend all their time in the pub hanging around the bar, listening to techno music that actually hurts the ears"? One can also learn music, dance, drama or any other fine arts as a hobby so you get a variety in your life? Parents do take their children to different classes, again it is monitored by them and they blame the teacher in front of us so what respect can we have for the teacher? Parents of today don't have a system to deal with children. We look forward to their expensive holidays and we get to own electronics. We lose interest in fine arts while in college because people like us are made fun of by the bullies.
When the boys and girls complain of lack of time for activities other than academics— how can I explain their time being wasted doing nothing except hanging around cafes and bars? 'What do you expect us to do? We are over worked in college and we know we have to slog at work place once we graduate; we want to chill out while we can.
'Do you think indulging in serious hobby cannot make you relaxed'? I asked. 'There are a few who do that but on an average we would like to do nothing". There is no communication at home, so we like to hang out with friends who listen to us'.
More next week
"Life" in your handMs. Vasantha Vaikunth
Comments
comments