There is an endless struggle to accommodate be it wealth or power. There is an effort to feel important in the society and everyone is ready to accept the falsehood of recognition. Man has a unique demand to get the approval of his herd. However in the modern world man has lost the ability to handle grievances and disagreements in any relationship.
Comparison, jealousy, aggravation do not allow us to be in peaceful state; it has made man lose his zest for life, he is unable to fight the challenges. The nagging problem of right and wrong creates conflict and friction.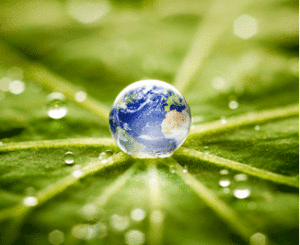 Education system, be it east or west does not provide the strength to face life; in the west there is not enough mental challenges and the east makes the whole process of education is very stressful. Education is not only to earn money have the standard way of life without any value added to your soul. Children go through the trauma of rejection in school group and it is not any different from the anxiety felt by the grown up in a cocktail party with strangers.
The fear of rejection or being hated puts people on guard; there is fear of being branded, fear of confiding, fear of judgments and fear of being a loser.
Educational institutions should take the changing situations and come out of their rigid systems to help the students and teachers. There is no harm in seeking support system from the community to create a harmonious existence. We need to set up a platform other than PTA where important solutions can be implemented for the progress of the child.
One cannot assess a child s success chances only by numbers, he has to learn the values of coexistence and adjustment skills to be a complete human being. People should stop pretending and bottling up problems and step out of the fear web to see the world with right perspective.
Married couples at times become like bonded enemies. Emotional difference between a boy and the girl start very young however both sexes remain the same till they attain their puberty. At fourteen girls get cleverer than the boys, engage in vicious gossip and indirect vendettas. As they grow in to adult hood, women become more empathetic but she gets consoled only after several breakdowns of sorrow.
Men become experts in minimizing emotions having to do with vulnerability, guilt, fear and hurt. What women today need is respect than love; she needs to be given her identity. Hence there is a need to talk and filter out all the negative emotions from oneself.
Complaints are always expressed in a destructive fashion and leave the other person feeling ashamed, disliked and blamed. There is a counselling center in every man that is attached to the outside world and he has to meditate on his day today actions and reactions in solitude to tap the resources.
People have become alien to themselves; hence they cannot live with themselves.
There is an inbuilt support system in this world, observe, experience, take guidance and move on. We turn to religions, beliefs and books as an escape from ourselves. We search for misery, as we are steeped in the structure of sorrow. For example-when you have 500 dollars to shop for a product, how can you buy if the product is 1000 dollars?
You get what you deserve according to your deeds in the past which gets shaped in to your destiny. Earn good causes to deserve good effects. Liberate your mind and come out as a seeker, this whole world is a counselling center.
"Life" in your handMs. Vasantha Vaikunth
Comments
comments