The purpose of human life is to walk the path of self awakening and feel the peace from within. When you were born you were fearless, pure, and innocent; were connected to the boundless energy that created this universe. As a young child you were alive to life (no dark sides, no fear, no anger, and no limitation).
We have lost this connection to our authentic selves, so don't know what we are. Suffering has been a vehicle for deep spiritual growth. Those who have endured adversity become humbled by life, are more compassionate and real. For example- diamond shines when it is cut. We may not like to suffer but it visits us; it cracks the shell that covers our hearts and empties us of all the lies we have clung to about who we are.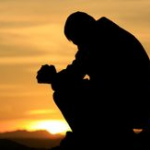 We are interlocked in the world of technology, selfish parenting, demanding educational institutions, dissatisfied teachers. Children from dysfunctional homes have increased in schools and colleges; we cannot ignore this in the social context. The machines have given us easy life but have ignored our inner frustration. We need to feel a sense of well being for the world to feel that way. When I speak to the young girls of today; they feel sad that their parents often compare them with others; it comes from a deep insecurity of the parents.
The girls feel guilty of eating extra food, of being fat even though they are not, place in the university and social acceptance. They are losing the mid childhood (8 to 12 years of age), they leap in to thinking of how sexy they can look. Girls spend lot of time in photo shopping their pictures as they know boys are interested in these sites. It is toxic for a 14 year old child to think of herself as a brand.
Anorexia of the soul means that such girls are wasting away on the inside. Her sense of self is undernourished. One father said to me 'it is none of my business to probe in to my daughter s computer. It is a callous statement in this century as it is a dangerous world these teenagers have created. They are emotionally weak hence we hear of many suicide cases for petty reasons. They cannot take criticism nor failures. The cyber crimes are on the rise. They are not competent enough to police themselves. Boys live in a de motivated world of their techno games and are quite happy to see girls around them wanting their attention.
There is a general depletion of human morale; there is a vacuum from within, loneliness everywhere although all the human contacts are stored on the mobile, I pad and computer. How ironical? When you see "like" click on your face book, how do you believe them? One wonders are they friends on the face book or enemies? We have learnt to live in a fake world. Moral science and value talks have no space in the mind; make the child aware of the challenges in the world of machines and how to keep the inner self unaffected by being confident, composed and cheerful. Regulate children s online lines.
There is a software that allows you to monitor what your kids are up to; it helps you to trace pictures, they send and receive on cell phones, their friends need to know about your monitors. There is no easy tip and we have to work towards the betterment of the society. The major battle happens when you try to change the rules late in a child s life; they will turn around and say they hate you for policing them and be willing to accept their anger. This is the time to turn around the world that is deprived of inner nourishment.
"Life" in your handMs. Vasantha Vaikunth
Comments
comments