Words cannot compensate for action—is the old saying and it is proving to be true even today. The phrases 'I love you' or 'I care about you' or 'I am there for you' are used in a manipulative, conniving way, hence it does not stand the test of time. The age old concept of respecting the parents, matured old people with experience, teachers, are slowly dwindling away as the human psyche is caught in the web of greed and selfish material existence.
As thinkers we know the pendulum in the frame of time has to swing in action; changes are inevitable. The human relationship, emotions, mental balance has taken a hit from this swing. Love, compassion, adjustment, peace and generosity are the foundation of human growth and any deviation from the base shakes the very existence.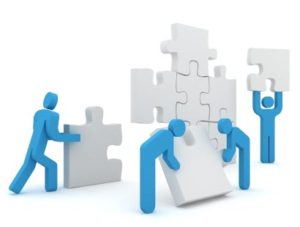 Relationship building in corporate is affected as much as family relationships. People are willing to adjust and accommodate in the career scene as it has an advantage of making your career stronger and gives you power and acumen in making a livelihood. Family has been hit the hardest in the process as people find many temporary options to suit their demands and needs. The gender differences have minimized and the role play of the past needs restructuring in a way that can save human race from further degeneration.
The animal and the plant kingdom also have their basic needs for survival and that is taken care of by nature and they don't change their foundation. Sun light, air and water is the basic requirement for the plant kingdom; human beings need love, care, trust, compassion and community support for growth and survival. The human life discipline is not laid out in any text books; it is a gift man gets by birth. He is closest to divine but the awareness is lacking. It is a living skill that one has to learn from every experience.
World has become self centered because of the fear of losing their possessions and greed has taken over as the base of life and living. We are unable to let go of anything as we become the center of everything in a negative way. How do we save relationships from breaking? Young couples tend to take their routine lives for granted. Simple things like making a meal plan together, buying stuff for the family, discussing on financial planning without irritation, and above all keep pace with each other's differences. There are times that we are busy showing others how right we are that we hurt their feelings in the process. In a relationship it is more important to be kind than right. The personality awareness of people around us is the crux of our existence. Everyone wants to be understood and no one wants to take time to understand.
Where are the supportive words of a husband, wife, father and mother? The relationship was not built, how unfortunate that even the basic connections need dress ups and presentation. Well we have to accept the changing nature of human psyche where the real communication is lacking in every relationship. The enthusiasm to listen with concern and not be judgmental or trying to extend advice to the person who is looking for acknowledgment of sadness or disappointment builds trust in relationships. For example—- People pretend to be okay with life when they are truly seeking help; they have no trust and most of the time afraid of getting their ego hurt by expressing themselves. Kindness and honesty in the human heart are missing.
Silence is also a partner in crime. People don't want others to know their thoughts from within; whenever there is an exchange of opinions, the clever ones generally keep quiet and think that their minds are not being read! Such people are undependable; they cannot show generosity to anyone. Standing up for truth and fairness is part of human evolution. Human relationship has become highly political.
Emotionally intelligent people have the ability to perceive other s problems and even find a deep consolation. One has to understand the dynamics of other people to deal with them and cultivate ability to prioritize their attention span to the important things in others to be able to build a beautiful relationship.
"Life" in your handMs. Vasantha Vaikunth
Comments
comments