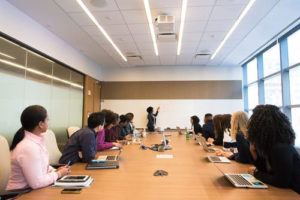 The government is now easing the COVID-19 lockdown restrictions to restart economic activity. Unfortunately, this does not mean that the disease has gone – in fact; it is still spreading at an alarming rate. However, the easing of restrictions means that many people who were working from home or were on leave will now be returning to their workplace. While this, for many, will be a positive development, there are going to be many concerns, stress and anxiety that will prevent a smooth transition back to the office. Being able to deal with the pressure is key to a successful resumption of the normal work routine.
The Commute to Work
For those who use public transport to go to office, this is where the stress starts. The hygiene conditions of the transport and the health of other passengers are a cause for concern. While metro and bus services are following social distancing norms, the risk of infection remains. All you can really do is wear your mask and gloves, make digital payments instead of using cash and wash your hands as soon as you reach the office or home.
The Office
This is where things can get awkward. How do you interact with people? They should keep their distance, but it may not be the distance you want. Should you pull away from them? What if it is your boss? What if someone is coughing or looks unwell? How do you react? Making a fuss could backfire if you are wrong and there is no problem. You do not want to be the person causing problems.
Clients, Suppliers and Other Outsiders
Despite the growth in online communication, there will still be a need for a few face-to-face meetings. How do you handle this if those you are meeting do not seem to be following the required safety precautions? You cannot afford to offend them – they are valuable stakeholders in the business.
Needless Worry vs. Carelessness
Being perceived by your co-workers as a needless worrier or as being careless about the health of those around you will force people to stay away from you. What you think of as common sense may not be seen that way by others. Being isolated in the office will never help your career.
These are just a few reasons for feeling stressed when returning to the office after the lockdown. It is only when you actually go back to the office that you will find the issues that stress you out. Ignoring health risks can lead to illness. However, overreacting to the situation can damage your career. Finding the right balance to keep you safe while enabling productive output is not going to be easy. Worrying about the situation will only make the problem worse and affect your work and personal life negatively. When faced with this kind of tension and uncertainty, counselling is the best way to find the right path to a stress-free return to office so that you can look forward to the career growth you deserve.
Comments
comments